Do you love YA novels? Are you scouring the internet and books stores looking for what's new in November? Well, look no more. I've got five fabulous recommendations for you, and I think most YA readers will agree.  They are numbered in order of most anticipated (well, at least the most anticipated for me).
#1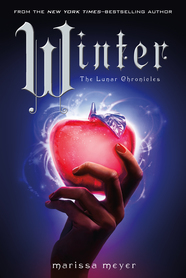 I am dying to get my grubby little hands on this 800 page masterpiece. This is the final installment in the Lunar Chronicles series, (can you hear my weeping already?) and I'm sure it will be a stellar conclusion. I want this so much, I pre-ordered it ages ago. The waiting is torture.
Description From Goodreads:
Princess Winter is admired by the Lunar people for her grace and kindness, and despite the scars that mar her face, her beauty is said to be even more breathtaking than that of her stepmother, Queen Levana.
Winter despises her stepmother, and knows Levana won't approve of her feelings for her childhood friend–the handsome palace guard, Jacin. But Winter isn't as weak as Levana believes her to be and she's been undermining her stepmother's wishes for years. Together with the cyborg mechanic, Cinder, and her allies, Winter might even have the power to launch a revolution and win a war that's been raging for far too long.
Can Cinder, Scarlet, Cress, and Winter defeat Levana and find their happily ever afters?
Expected release date: November 10, 2015.
#2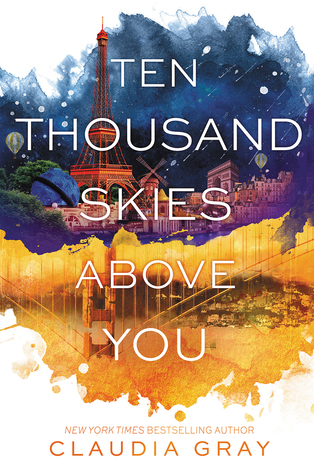 This is the second book in the Firebird trilogy and I can't wait to get my hands on this one. Oh my goodness. I finished A THOUSAND PIECES OF YOU a couple of weeks ago and I want this book NOW! The reviews have been most excellent.
Description from Goodreads:
Ever since she used the Firebird, her parents' invention, to cross into alternate dimensions, Marguerite has caught the attention of enemies who will do anything to force her into helping them dominate the multiverse—even hurting the people she loves. She resists until her boyfriend, Paul, is attacked and his consciousness scattered across multiple dimensions.
Marguerite has no choice but to search for each splinter of Paul's soul. The hunt sends her racing through a war-torn San Francisco, the criminal underworld of New York City, and a glittering Paris where another Marguerite hides a shocking secret. Each world brings Marguerite one step closer to rescuing Paul. But with each trial she faces, she begins to question the destiny she thought they shared.
The second book in the Firebird trilogy, Ten Thousand Skies Above Youfeatures Claudia Gray's lush, romantic language and smart, exciting action, and will have readers clamoring for the next book.
Expected release date:  November 3, 2015
#3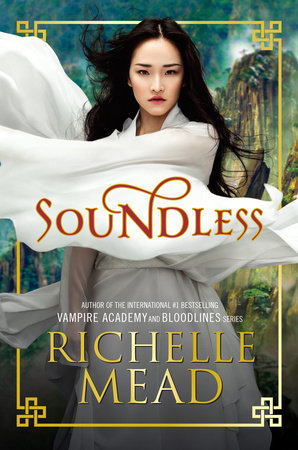 I am so looking forward to this new fantasy series steeped in Chinese folklore. I fell in love with SERPENTINE, by Cindy Pon, and if this is anything like that book, I am going to love it!!
Description from Goodreads:
For as long as Fei can remember, there has been no sound in her village, where rocky terrain and frequent avalanches prevent residents from self-sustaining. Fei and her people are at the mercy of a zipline that carries food up the treacherous cliffs from Beiguo, a mysterious faraway kingdom.
When villagers begin to lose their sight, deliveries from the zipline shrink and many go hungry. Fei's home, the people she loves, and her entire existence is plunged into crisis, under threat of darkness and starvation.
But soon Fei is awoken in the night by a searing noise, and sound becomes her weapon.
Richelle Mead takes readers on a triumphant journey from the peak of Fei's jagged mountain village to the valley of Beiugo, where a startling truth and an unlikely romance will change her life forever…
Expected release date:  November 3, 2015
#4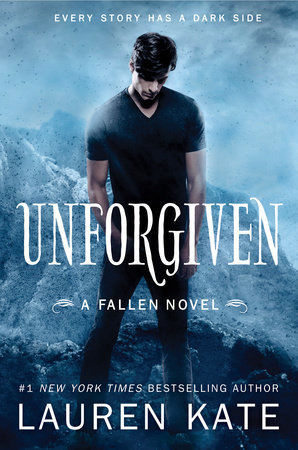 I fell in love with angel stories after reading Heather Burch's Halfling books, and this series has not disappointed.  I'm really excited to read this one because it's Cam's story, and who doesn't want to read about a brooding, bad-boy angel?
Description from Goodreads:
High school can be hell.
Cam knows what it's like to be haunted. He's spent more time in Hell than any angel ever should. And his freshest Hell is high school, where Lilith, the girl he can't stop loving, is serving out a punishment for his crimes.
Cam made a bet with Lucifer: he has fifteen days to convince the only girl who really matters to him to love him again. If he succeeds, Lilith will be allowed back into the world, and they can live their lives together. But if he fails…there's a special place in Hell just for him.
Tick-tock.
Spread your wings and cry as bad boy dark angel Cam finally reveals his anguished heart in the epic new FALLEN novel, UNFORGIVEN.
Expected release date:  November 10, 2015
#5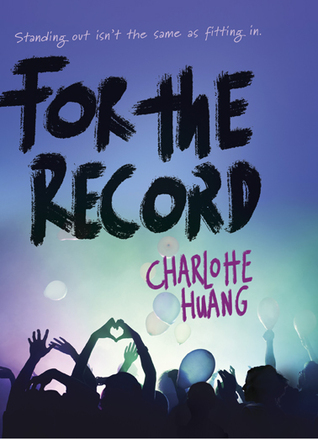 From my Freshman 15 big sister, Charlotte Huang, this debut novel sounds like fantastic fun and an un-put-downable read. I'm so excited for her and her rock star cast of characters.  Fans of the t.v. shows, The Voice and American Idol will love this book.
Description from Goodreads:
Chelsea thought she knew what being a rock star was like… until she became one. After losing a TV talent show, she slid back into small-town anonymity. But one phone call changed everything
Now she's the lead singer of the band Melbourne, performing in sold-out clubs every night and living on a bus with three gorgeous and talented guys. The bummer is that the band barely tolerates her. And when teen heartthrob Lucas Rivers take an interest in her, Chelsea is suddenly famous, bringing Melbourne to the next level—not that they're happy about that. Her feelings for Beckett, Melbourne's bassist, are making life even more complicated.
Chelsea only has the summer tour to make the band—and their fans—love her. If she doesn't, she'll be back in Michigan for senior year, dying a slow death. The paparazzi, the haters, the grueling schedule… Chelsea believed she could handle it. But what if she can't?
Expected release date:  November 10, 2015
*****
So, do any of these tickle your fancy?  What YA books are you looking forward to reading?