When Curiosity Quills asked if I'd like to participate in the blog tour for THE UNRAVELING, I had to say yes! I'm very excited about this book and I hope you will be, too.  as part of the blog tour, Curiosity Quills released an excerpt from the book, which you can read as well as listen to.  There is also a Rafflecopter Giveaway at the end so make sure you enter to win a copy of THE UNRAVELING! And now, without further ado…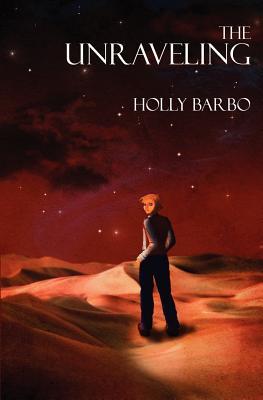 Erin's parents are murdered and she can sense that same malevolent energy hunting her down. With little time to grieve, Erin is forced into hiding and discovers an unusual ability she's never had before — she can talk to animals!
With the help of her new found animal companions, she eludes the killer. Disguising herself as a boy, she joins the Autumn Gathering and is able to concentrate on the questions she needs to solve: Who killed her parents? Why are they trying to kill her, too?
Quakes, storms, and murders begin plaguing Erin's world and she soon realizes that they're all connected. The fabric of her world is just beginning to unravel…

Buy the book at: Amazon | Barnes and Noble | iTunes | Kobo | Smashwords
Excerpt from Chapter 14
"There is something about our kind that the planet needs to be stable. We are bonded together. If you count the healer who was killed thirty years ago, and that is not much time to us or the planet, we have lost seven sages in a very short amount of time . Our world," and he patted the ground, "had fifteen. When Syrah died we had fourteen but that was still enough for a strong bond. When you were born with the Sage Seed the connection started, even though your skills were underdeveloped. As you matured, we regained our fifteen special magnetic threads that were adequate for that stable planet bond. We are now down to nine from the potential optimum of sixteen, almost half strength. I don't know the tipping point but we are dangerously close or we wouldn't be getting all of this tectonic activity. Our world's fabric is unraveling."
Erin's eyes were big as she took all of it in. "Then the earthquakes…?"
Lor nodded. "That special cohesion has been greatly weakened."
"What are we going to do?" she whispered.
"I don't know, but we must stop this. The danger is very real."
Alliz spoke for the first time. "Lor is being very honest with you. We don't know any more than what he shared. Most sages know that they are part of the weave of our world, but perhaps they don't know it in the clarity that Lor expressed. Yet there's a lot we don't know. It wasn't important for us to understand everything. It's on a need-to-know-basis and only the Great One has access to more information. It's part of his job. But from the time of the settlement, we have never been in this dire situation." She held out her hands, palms up, in a shrugging gesture . "Now we are. I don't know if the Great One has all of the answers either. I sense that there are complexities here that go very deep."
The three sat a few moments and looked at each other. Erin was the first to move. She slapped the ground a couple of times and Tempo came running out of the shadows. After that sobering conversation, the three called it a night. Each companion, human and wild, had a lot to think about. Erin lay with Tempo curled at her side.
'I wonder,' Tempo said as he laid his head on Erin's side and looked up at her, 'if skunks are part of that weave?'
She stroked his head and back. 'That is a good question, little one. I'll bet they are. I just don't know quite how all of this fits together.'
As Cear rose in the sky, it took awhile for sleep to come. Nuit watched from atop of Lor's wagon in the muted amber moonlight. She thought of her young that had hatched the year before and had begun their lives in newly established hunting territories. Everyone on this world was affected by the actions of these few men who threatened Erin and Ree. She was determined to give Erin any help she could and agreed with Lor's words. The danger was very real!
---
About the Author: Holly Barbo's world is shaped by her love of her family, the beauty of the natural world in Northwest Washington State and an irrepressible creative drive.
Living where the scenery is incredible with a rich abundance of wildlife "is so special and soothing that it feels like a quiet kind of magic," according to Barbo. She is drawn to creating stories where there is just a bit of something unworldly, perhaps it is magic or psychic skills. Her stories are mostly in non-urban settings and usually have some focus on nature, building a discordant drama inside the peaceful frame.
Follow the author at: Website | Facebook | Pinterest | Twitter