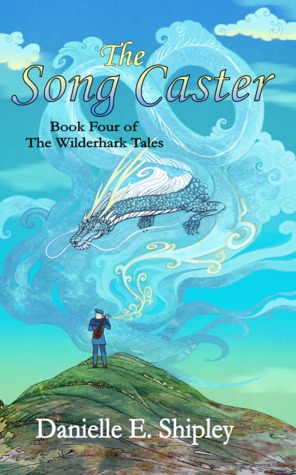 Let me start by saying I really enjoyed The Song Caster. I loved the narrative, the characters and the writing. The fairytale is familiar in the sense that our hero, Lute, must help a lesser protagonist (Benedeck) find what his heart desires and secure his fate at the risk of Lute's own neck and future. The fact that Lute agrees to set out on this adventure speaks volumes of his character. I also love the way Shipley develops Benedeck's character into this wonderful individual who truly deserves his share of happiness.
I really enjoyed the storyline stuffed with overbearing parents, magical instruments and yes…a dragon. There is humor and plot twists all mixed with a wonderful touch of romance. I found myself rooting for the characters and I was completely satisfied with the ending. It's a sweet story, clean and fun, and suitable for all members of the family.
My only complaint about this story was a lack of development of Viralei's character. I wished she had shown up sooner in the story and would have loved to have seen her as a more adventurous and daring type. I do like than none of Shipley's characters are useless. There are no "walk-ons", and everyone has a purpose and place.
The Song Caster is well-crafted and an excellent addition to the Wilderhark Tales. I would highly recommend it to anyone wanting a fun, adventurous fantasy read with a happy ever after fairytale ending. A solid 4 stars.
*I received an ARC of this book for free in exchange for an honest review. *
Related articles