It's finally here!  The second book in my Chronicles of  Fallhollow trilogy has been born.
My publisher writes: "This heart-pounding sequel is sure to blow away fans of IN THE SHADOW OF THE DRAGON KING," and you know what?  I agree!! This has got to be my favorite book of the two. Deanna of Deanna Reads Books says: "I'm really excited to see where this series will go and I'm not spoiling anything, but the ending of this book is insane! Like seriously I read it on a long car ride and I started freaking out and my boyfriend was like, "What are you yelling about?" This ending, dude, this ending!!"
Squee!!!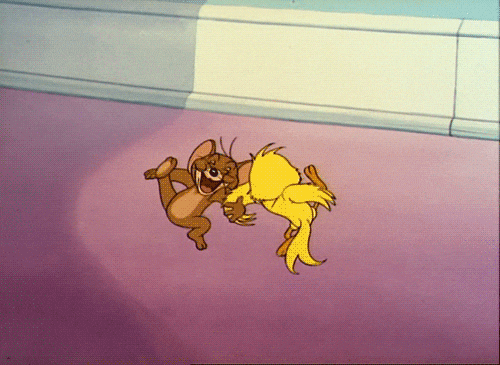 That's so how I wanted readers to feel!! I love it when a plan comes together.
What's it about?
David and Charlotte paid their dues. They traveled to another realm, battled the Dragon King, recovered the all important magic key to the mage tunnels, and found the heir to the throne of Hirth, as promised. Now it's time to go home. There's just one problem: the powerful crystals needed to activate the tunnels have been stolen…and David's parents have mysteriously disappeared along with them. Guess who's not going home to Havendale anytime soon.

Eric Hamden, squire extraordinaire, survived the poisonous knick of a shadowmorth's blade, rescued the king of Hirth from the bowels of the dragon's lair, and confronted a heartbreaking betrayal that nearly got him killed. Still reeling from the news, Eric sets his sights on a daring rescue only to wind up in a prison of his own with David and Charlotte at his side. But rescues come in strange ways, and before they know it, the three end up in David's hometown of Havendale…and Eric gets a quick schooling in Modern Life 101. He'd rather fight a dragon.

With secrets, lies and betrayals meeting them at every turn, David, Charlotte and Eric soon discover that Havendale isn't the sanctuary they'd hoped for. Even their best-laid plans can't prepare them for the danger that stalks them. This time, no amount of magic or prayers can save them. War has been declared, and in the final battle, someone must make the ultimate sacrifice. Let the battle begin.

Where can you get this?

Google Play | BAM | Chapters | Indies | Amazon | B&N |TBD | iBooks
Haven't started this series yet? Now is the time to grab book one while it's on sale for .99¢ for a limited time only. In the meantime, check out an excerpt, a giveaway, and the blog tour below. Did we mention #dragons?
Excerpt from RAGE OF THE DRAGON KING 
Eric sat on the edge of Trog's bed, violent images of war and death lingering on his mind like maggots on a festering wound.
He'd been there since before dawn, incapable of sleep, nightmares zapping his eyes open whenever he closed them. He could only relive the horrors of the past month so many times without wanting to bash his head against a wall.
The sounds, the images, the smells. They never went away. He hung his head and fought against the sobs begging for freedom. What did he have to do to make it end? What did he have to do to
not hear the castle walls exploding into oblivion, to unsee the vacant expressions of the dead, or worse yet, the ones who wished they were? How much longer would he have to endure the sudden stabs of pain in his back, a reminder of where Einar's talon plucked him from his
horse like a fish from a lake?
By all rights, he should be dead. That should have been the punishment for failing in his duties as a squire. It didn't matter if he helped rescue the king from the dragon's clutches or that he fought
valiantly to save his master in battle. The fact remained the dragon still lived, and David, the paladin and savior of Hirth, lay ill and unresponsive in his suite for the past two weeks because of him. Because he'd failed to protect. The sorceress, Slavandria, tried her best to console him, telling him David's comatose state was not his fault, that the sickness remained a mystery to every healer who visited. But Eric knew better. Trog was right. He was nothing more than an inept fledgling, and if he'd done what he was supposed to do, David wouldn't be wandering in his own darkness.
IN THE SHADOW OF THE DRAGON KING Sale!
Amazon | B&N | TBD | Google Play | Kobo
Complete the Rafflecopter for a chance to win a Kindle Fire!
Chapter by Chapter Book Tour
For links and more information, click here.
October 23, 2017 – Deanna Reads Books – Interview
October 23, 2017 – Mythical Books – Guest Post
October 24, 2017 – Bookhounds – Guest Post
October 25, 2017 – Chapter by Chapter – Guest Post
October 25, 2017 – Deal Sharing Aunt – Interview
October 26, 2017 – What Is That Book About – Guest Post
October 26, 2017 – Cindy's Love of Books – Spotlight
October 27, 2017 – Verbosity Reviews – Guest Post
October 30, 2017 – Sincerely Karen Jo – Guest Post
October 30, 2017 – Omg Books and More Books – Guest Post
October 31, 2017 – WS Momma Readers Nook – Guest Post
October 31, 2017 – Julie Antonovich Reece – Guest Post
November 1, 2017 – The bookslayer – Review
November 1, 2017 – Smada's Book Smack – Guest Post
November 1, 2017 – Cuzinlogic – Spotlight
November 2, 2017 – The Avid Reader – Guest Post
November 2, 2017 – A Book Addict's Bookshelves – Spotlight
November 2, 2017 – thepageunbound – Spotlight
November 3, 2017 – Lori's little house of reviews – Review
November 3, 2017 – Port Jericho – Guest Post